Our Proud Clients
We are very proud of what we do and the long term relationships we have built. We like to think that our clients and our work speaks for itself.
CLIENTS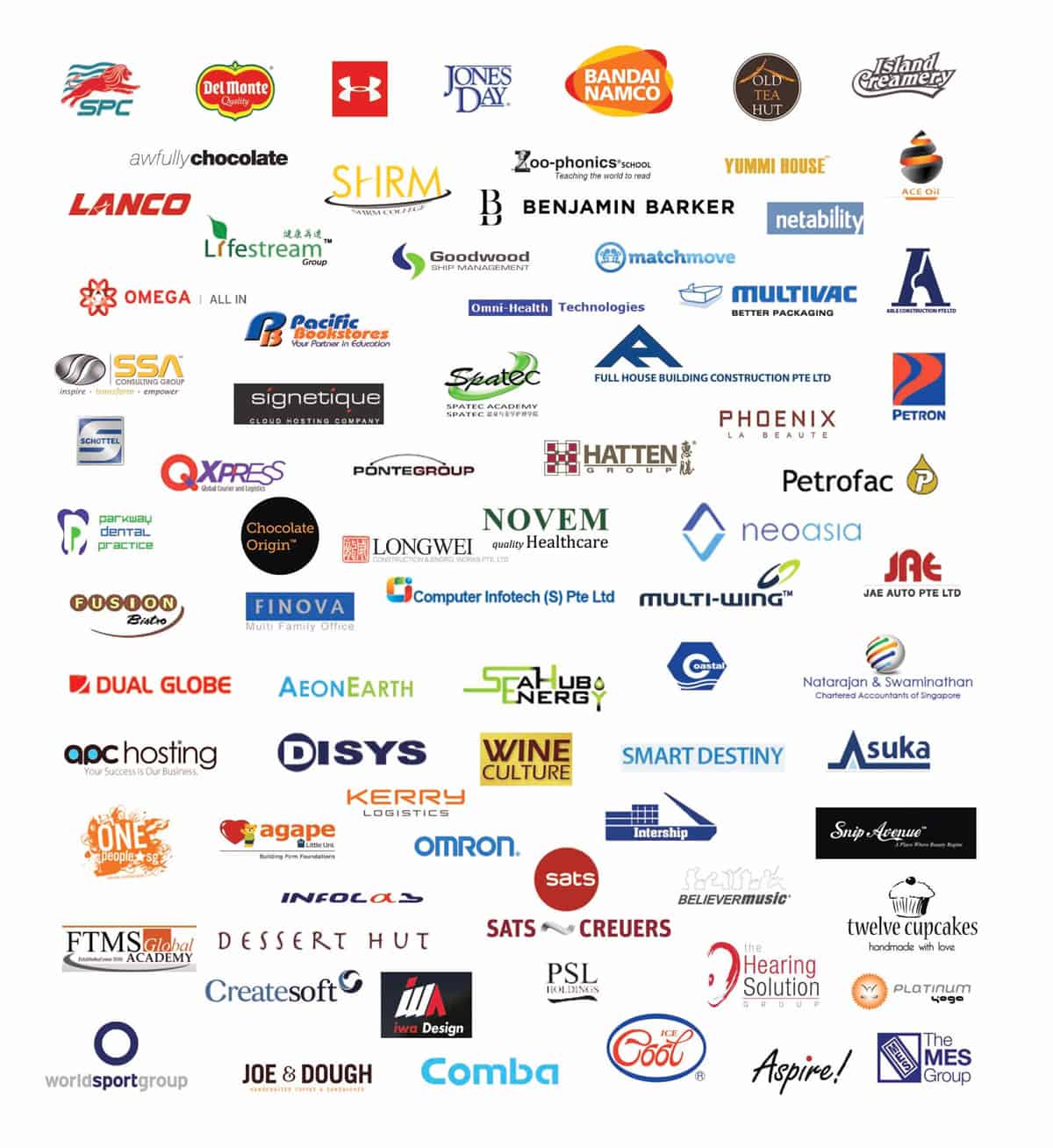 CASE STUDY
Below are few of the case studies showcasing our commitment to deliverables.
CASE STUDIES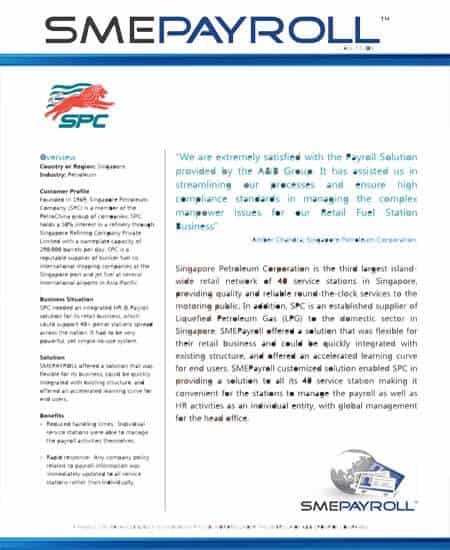 Singapore Petroleum Corporation
Singapore
SMEPayroll customized solution enabled SPC in providing a solution to all its 40 service station making it convenient for the stations to manage the payroll as well as HR activities as an individual entity, with global management for the head office.
View the complete case study.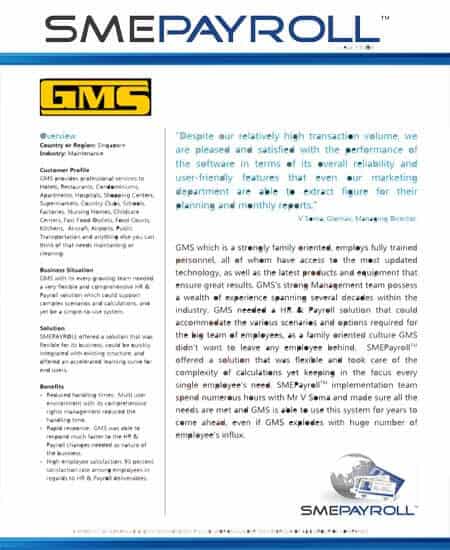 GLOMAX MAINTENANCE SERVICES
Singapore
GMS's Management team possess a wealth of experience spanning several decades. GMS needed a HR & Payroll solution that could accommodate various scenarios and options, as a family oriented culture GMS didn't want to leave any employee behind.
View the complete case study.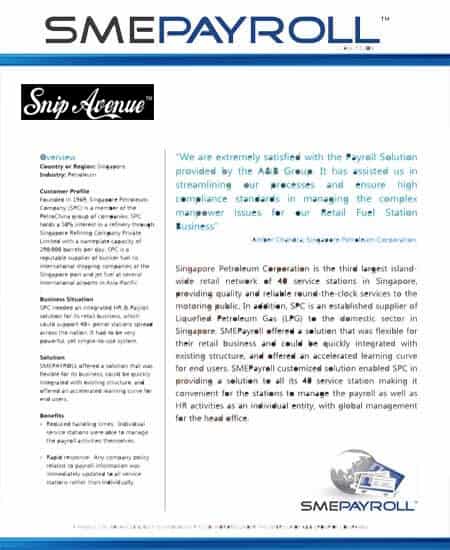 Snip Avenue have been using SME payroll for about 8 years till date. SME Payroll is a user-friendlysoftware that suits the needs and wants of our requirements. We would highly recommend the use of SME Payroll.
View the complete case study.
TESTIMONIALS
See why so most of the companies are adapting SMEPayroll
Yin Kang
HR - Goh Boon Kok
"I find this software very user friendly and is suited for computer users of all proficiency level. For myself, every month it only takes me 10 -15 minutes to do up the payroll for the entire company."
Jennifer R. Crizaldo
HR Officer - Cem Pyramid
"SMEPayroll is so simple to use that I didn't even need to look at the instructions, it was self explanatory and user friendly. I would have no hesitation in recommending SMEPayroll to any business looking for excellence in product and service."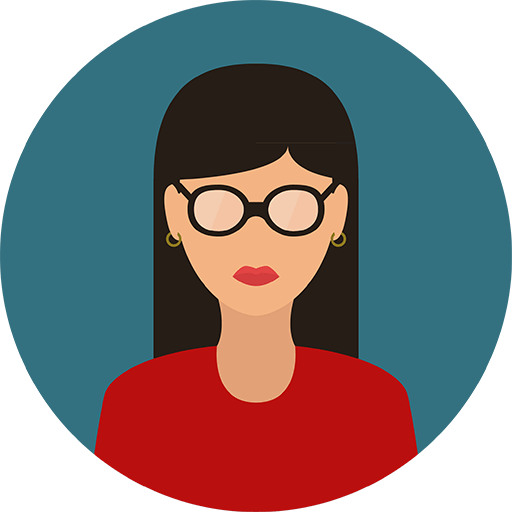 Lorena Cruz
A/C Executive - Duprex (S)
"Sales and after sales customer service is commendable. Technical support is also very supportive."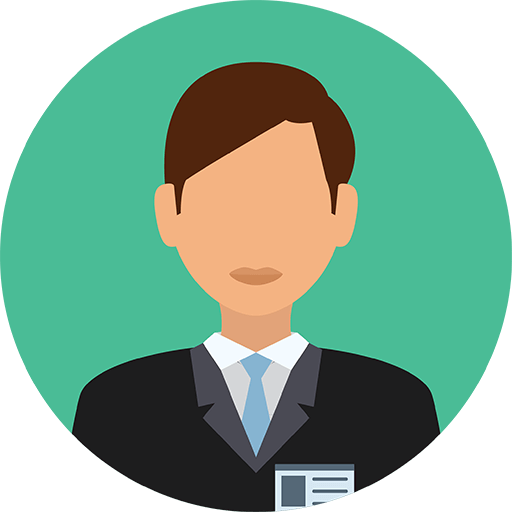 Lucas Seah
MD - Execllence Singapore
"SMEPayroll is a very powerful tool and i thank the SME Payroll account manager for actively assisting me several times. The software is also regularly updated base on the requirements of Singapore law."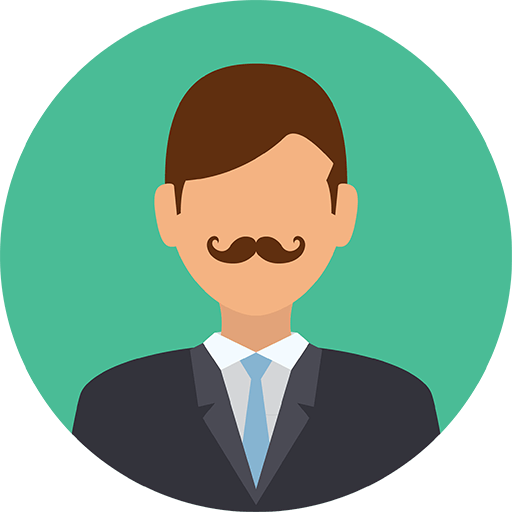 Hans Van Roosmalen
MD - Wolero
"SMEPAYROLL has proven to be the right choice for us. It offers more than sufficient modules and possibilities, inclusive departments, leave management, progress management, e-filing of CPF and IRAS and much more. The support of the helpdesk is quick and to the point and the people are always willing to go the extra mile to help and advise."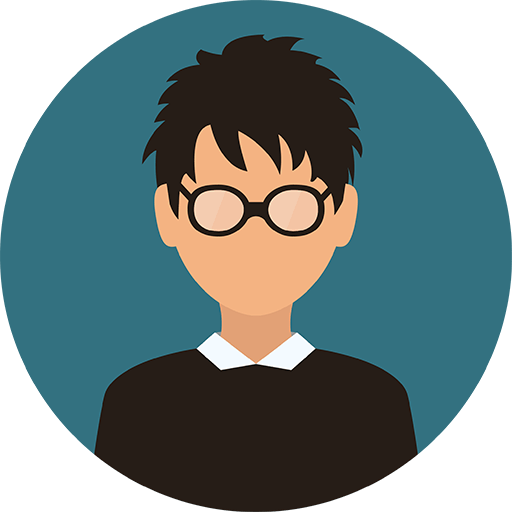 Vishal Attal
Director - Kaira Global
"We have been using SME Payroll product for more than 4 years now. We are impressed with simple ways of processing payroll, bank & CPF payroll feeds and continuous updates to the system. Keep up the good work!"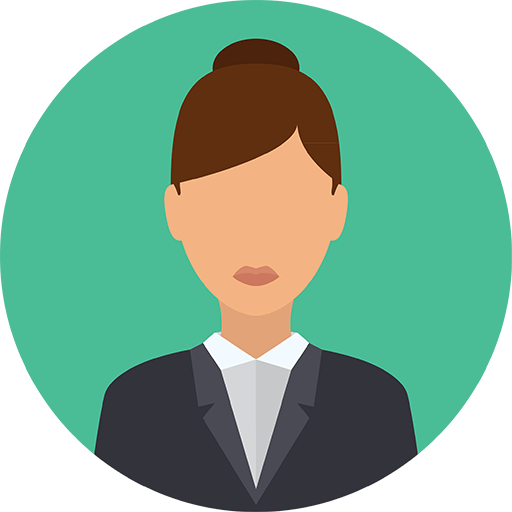 Kellie Webster
Office Manager - The Butcher
"We are very happy with the SMEPayroll software and feel that the tech support provided is fast, efficient and helpful."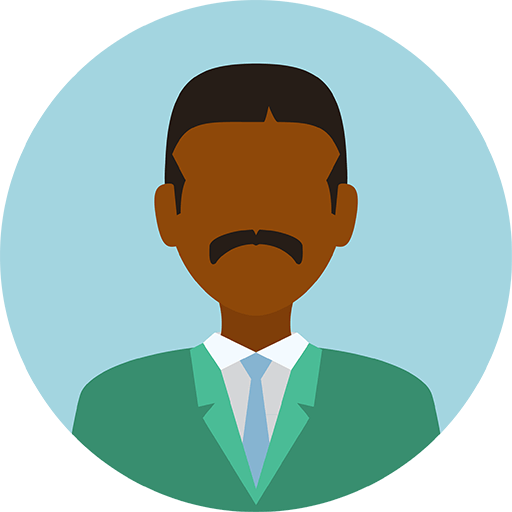 Surjit Mehendale
A/C Manager - Goodwood Ship
"We are using SMEPayroll since year 2008 the year in which we incorporated Goodwood. It is running very well and it's very user-friendly. We are satisfied with your support team as well. They are prompt in their responses. They provide us updates periodically which we really appreciate. Keep it up and all the best to A&B for its future way."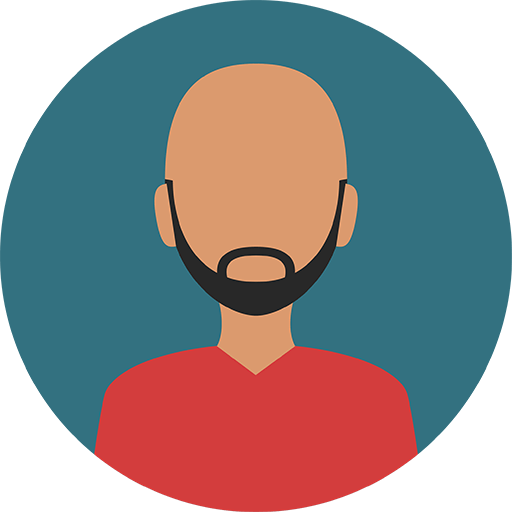 Jono Law
A/C Manager - Absolute Career Enterprise
"I am very glad that the support team has been giving a very good support. The support team is supportive and has been providing my company an excellent tech support. The support team is understanding, patience and provides me with a very detailed understanding on the software usage. I just want to say thank you to the support team for his excellence service."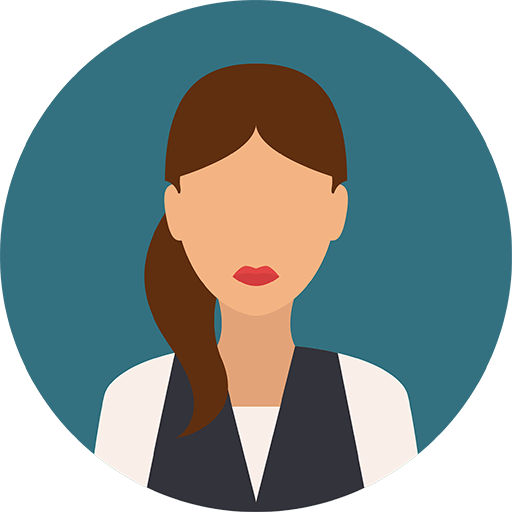 Michelle Ng
Manager - Pink Apple
"SMEPayroll provided a comprehensive training session for us to learn how to operate the system. With the use of the software, we were able to generate payrolls faster and more efficiently. SMEPayroll also comes with "Alerts and Reminders" which sends compliance updates automatically when declared, and has eased the overall HR process for us as an SME."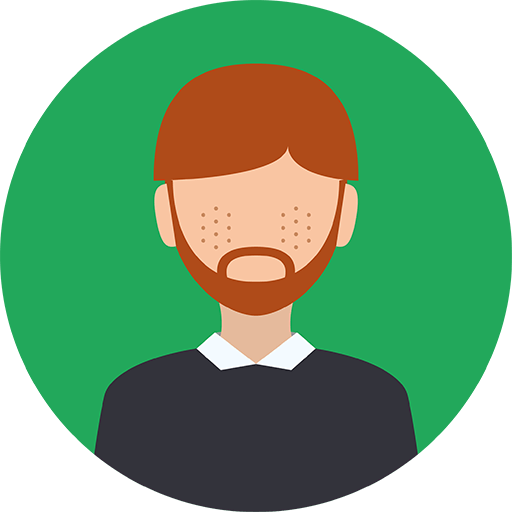 V Soma
Director - Glomax Maintenance
"We are writing to appreciate your Company for providing us SMEPayroll software that are well support to our administrative and accounting function for our business requirement. Our accounts department has been using the SMEPayroll for many years. We wish to comment on the fact that despite our relatively high transaction volume, we are pleased and satisfied with the performance of the software in terms of its overall reliability and user-friendly Features that even our marketing department is able to extract figure for their planning and monthly report."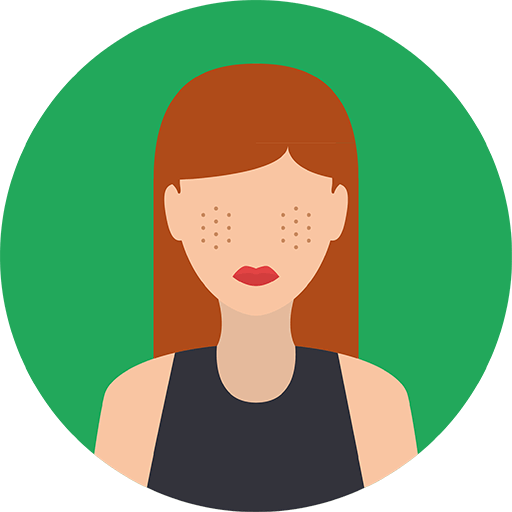 Kalavathi
Accounts - CKR Contract Services
"With reference to the payroll as a client we are satisfied with the software. Its very user friendly, easy to use & the support is very efficient. After the payroll has been install in the company our job has really been smooth & efficient. We wish SMEPayroll to continue like the same."