The Best HR & Payroll SAAS Solution for Business
If you are planning to subscribe to a SaaS solution for HR and Payroll management, then your search ends here. SME Payroll is renowned for offering top-level service to the business size of all type that helps in optimizing HR and Payroll operational efficiency. We offer software that is easy to use and customizable as per the business requirements which can make you grow in the right way.
Let's check out what we cover in our solution.
Self-Service - HOSTED SOLUTION
We provide timely and accurate payroll automation without investing in software or hardware - Cloud solution to SMEs billed per employee per month basis.
E-Reminders
Alerts & Reminders - Expiries, birthdays, Confirmations, etc.
E- Employee
Central repository of your employee's comprehensive information..
E- Payroll
Payroll Processing, Additions, Deductions, MOM itemized Pay Slip.
E- Leave
Leave application & approval, Manage leave types and preferences for individual employees.
E- Timesheet
Tracking project and hourly employee time card records
E- Tax
Auto-Inclusion Scheme (AIS) for Employment Income - IRAS
E- Reports
Reporting to CPF Board, Inland Revenue, Bank Giro
Mobile App
Empowers users to manage leave application along with viewing payslip.
Support
We have covered each & everything in our Documentation including Videos & Screenshots.
A COMPLETE SOLUTION
Unlimited access to all modules - Making sure everyone is able to make the best use of the solution to their HR needs, available 24/7.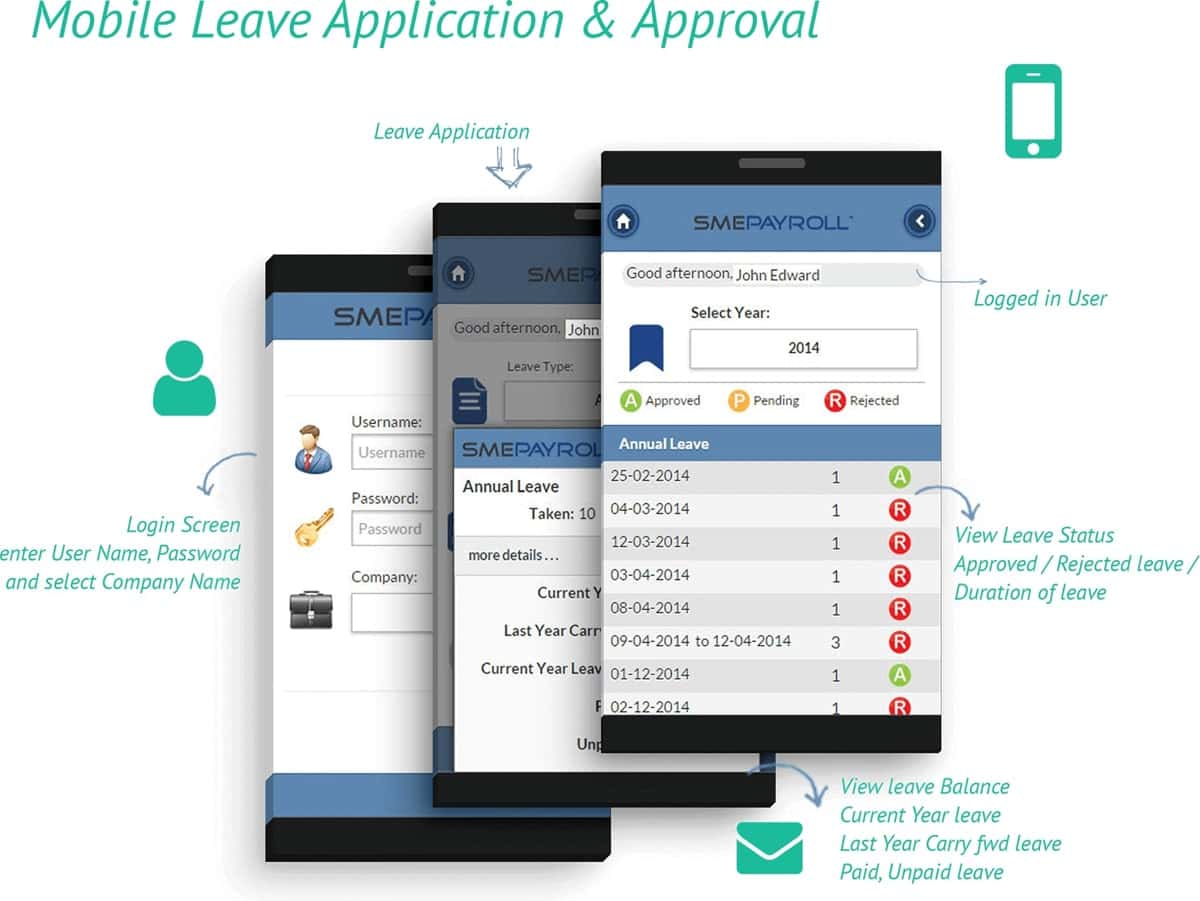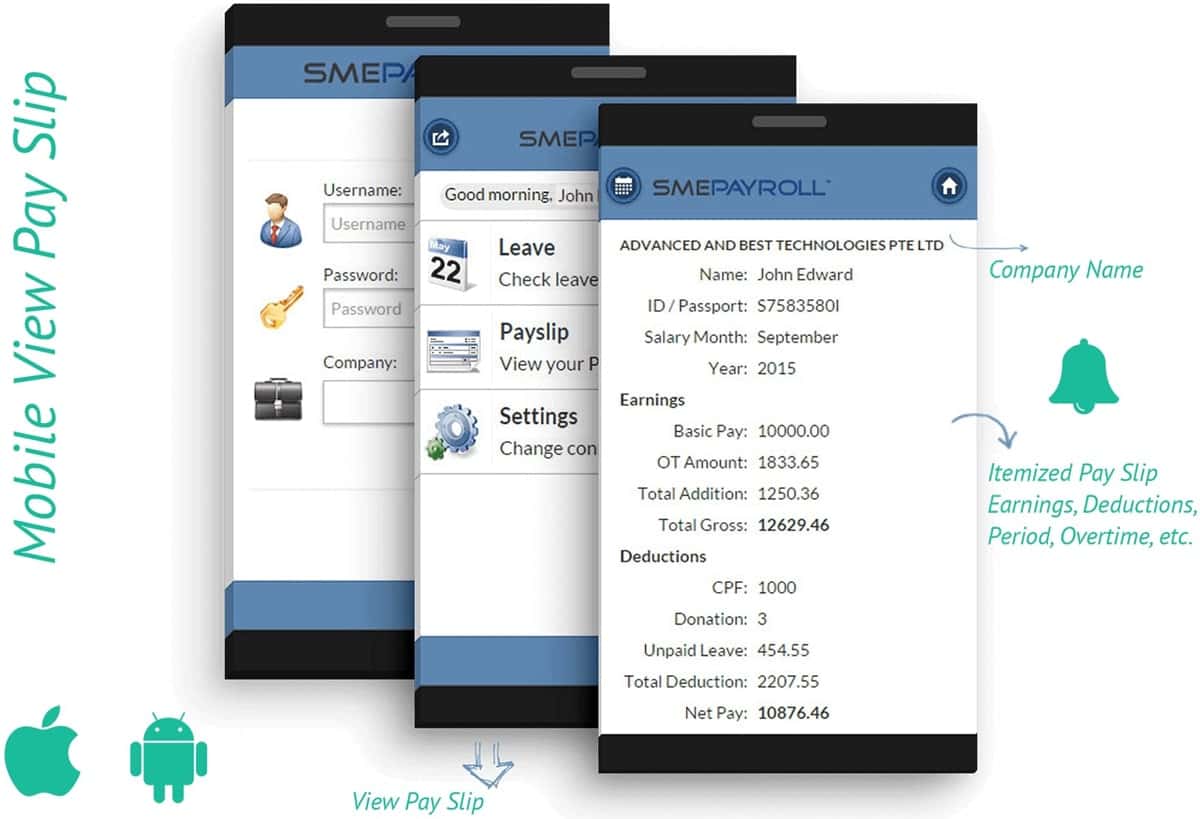 Which operating systems are supported for mobile App?
IOS & Android - Supported
Apple & Android users
Mobile App compatible?
Apple: iOS 4.3 or later
Android: 2.1 and Up
Where can I Download?
You can download from the Apple: App Store Android: Google Play
Where do I get help regarding the Mobile App?
We would love to hear your feedback and suggestions. You can directly email us at mobile@smepayroll.com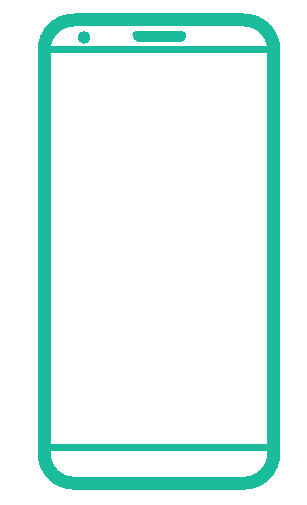 How much does it cost?
The SMEPayroll Mobile App is Free to download and it is Free to use.
Endless Possibilities
Complete control on each & every element that provides endless customization.
Will I incur any data charges?
Yes, your standard data charge rates apply. We do not charge you anything for using SMEPayroll Mobile App.
---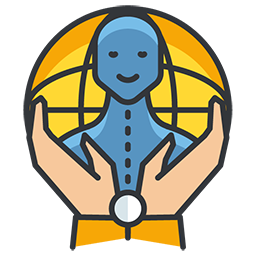 Payroll SAAS Solution
Payroll management is not that simple due to the involvement of calculations which are complex, so to ease out the burden, we have come up with software that is designed to tackle all aspects of the payroll process with efficacy. Be it the configuration of salary structure, disbursal of income slips in one click or generating statutory reports, it can simplify everything.
---
HR SAAS Solution
With our highly effective HR SAAS solution, all HR operations can be streamlined. Whether it is about leave or attendance management, maintaining employee lifecycle can be prepared easily with our software. So, what are you waiting for? Buy our HR & Payroll SAAS solution today!