SMEPayroll HR Software
Improves the business productivity by automating personnel, recruitment, payroll, and a number of necessary HR functions.
SMEPayroll HR Software - MODULES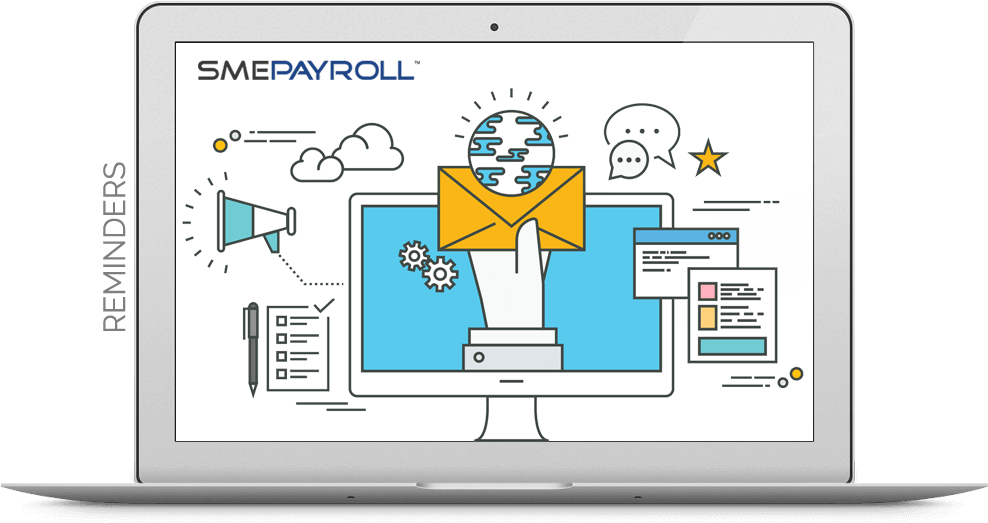 REMINDERS
Alerts & Reminders - Expiries, birthdays, Confirmations, etc.
SMEPayroll HR software reminders are type of alerts that can help you and others stay informed so that you can take action, Reminders can be configured to be emailed on regular basis.
EMPLOYEE
Central repository of your employee comprehensive information.
Unlimited employee details, department, section & category settings can be created, Employees Photo, personal particulars like address, emergency contact details, foreign address, Bank account details.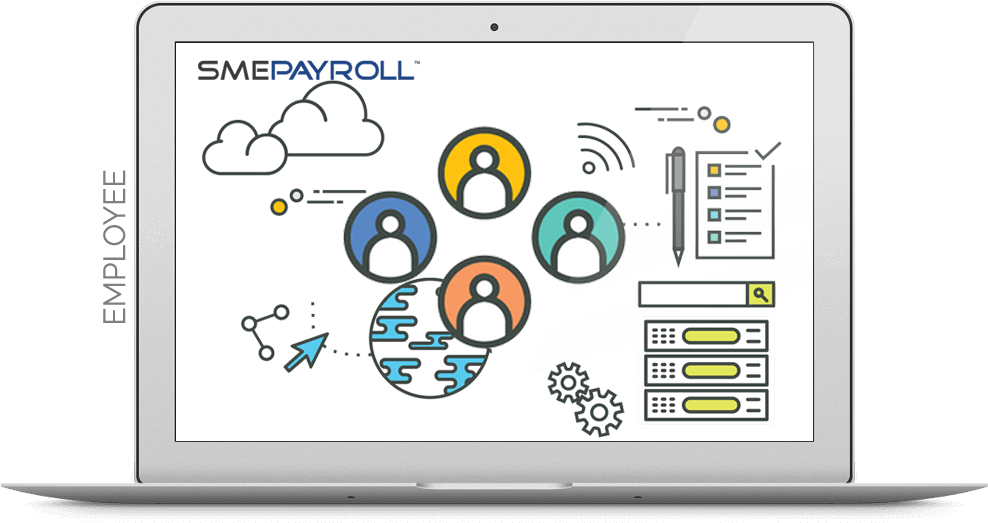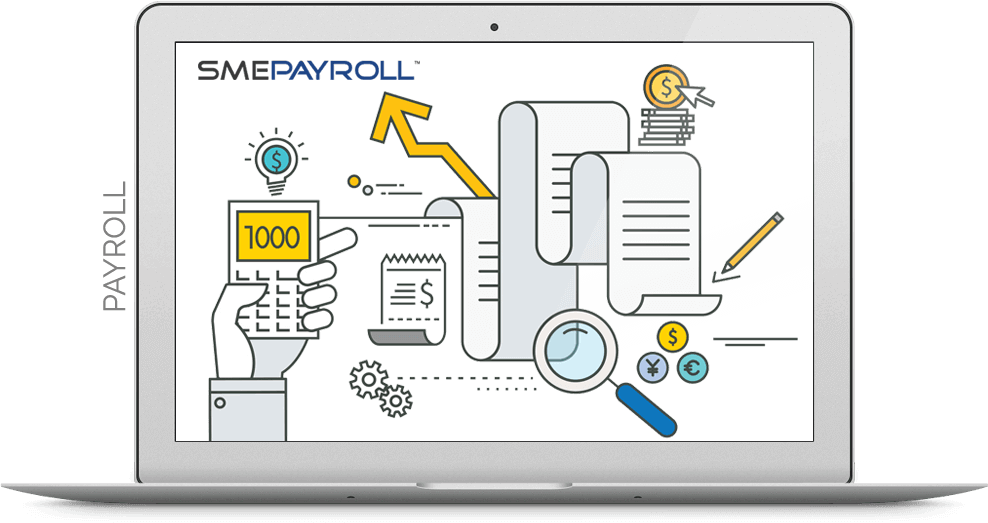 PAYROLL
Payroll Processing, Additions, Deductions, MOM Pay Slip
HR software Payroll Module covers Payroll Additions, Payroll Deduction, Payroll Overtime Computation, Payroll computation and submission for approval, Payroll approval, Payroll Generation, Payroll printing or emailing pay slip, etc.
LEAVE
Leave application & approval, Manage leave types and preferences for individual employees.
HR software Leave Module covers employees leave management, Leave application, Leave Approval / Rejection, Leave status monitoring, Managing national holidays, Manage leave, Manage leave types, Transfer Leave, Assign leave to Leave Groups, etc.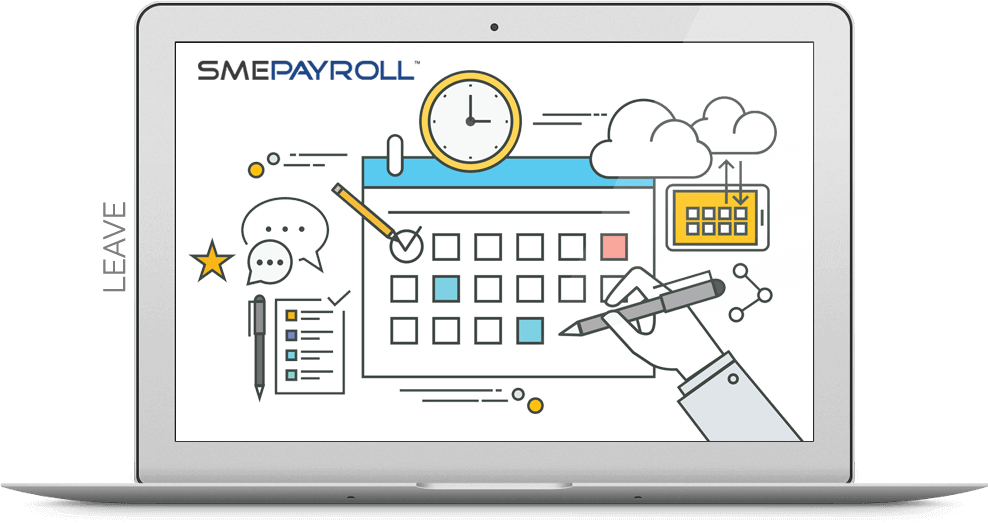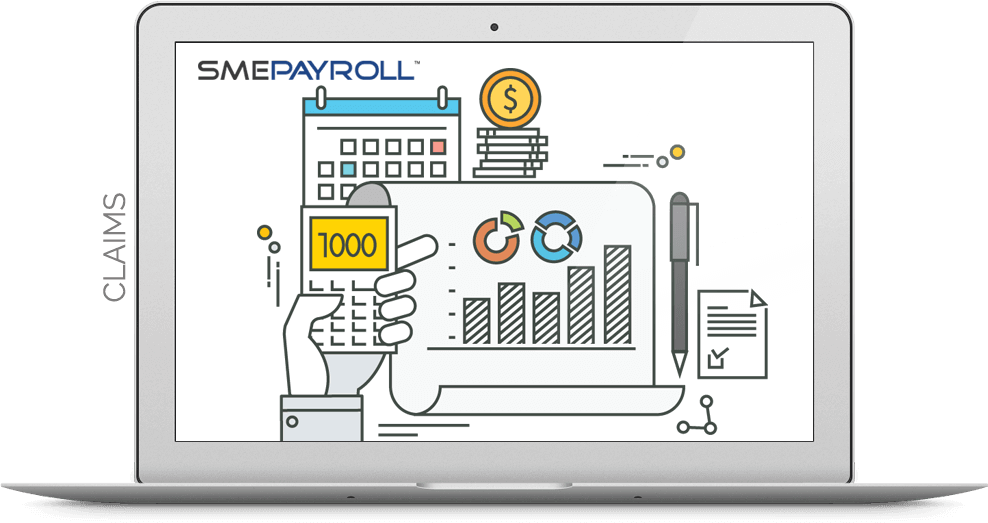 CLAIMS
Claims application & approval, Manage Claim types and preferences for individual employees.
HR software Claims Module covers employees claims management, Claim application, attaching supporting documents for the claims, Claims approval / rejection, monitoring claims status, Creating claim types, etc
Appraisal
Employee evaluations and performance management.
Set and track goals, Identify your team's talents and plan promotions, Customize the appraisal process.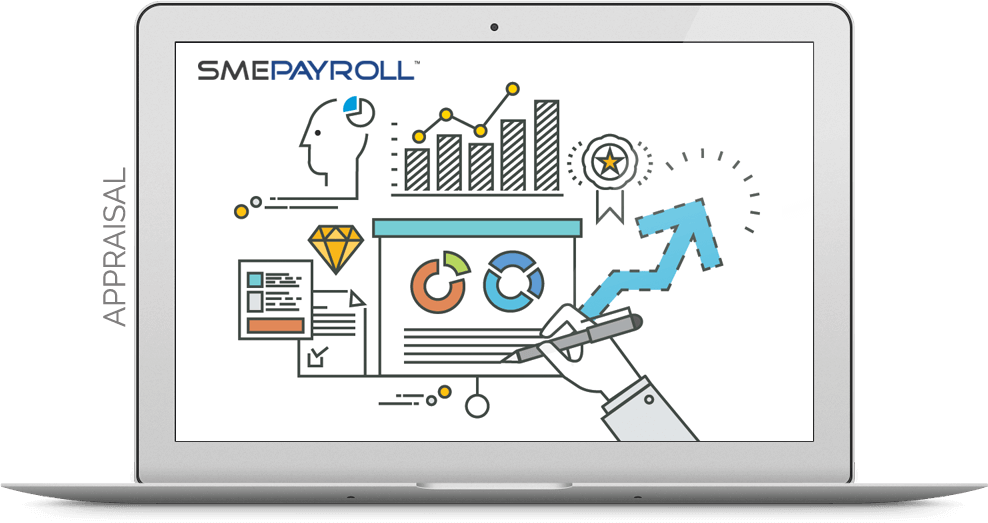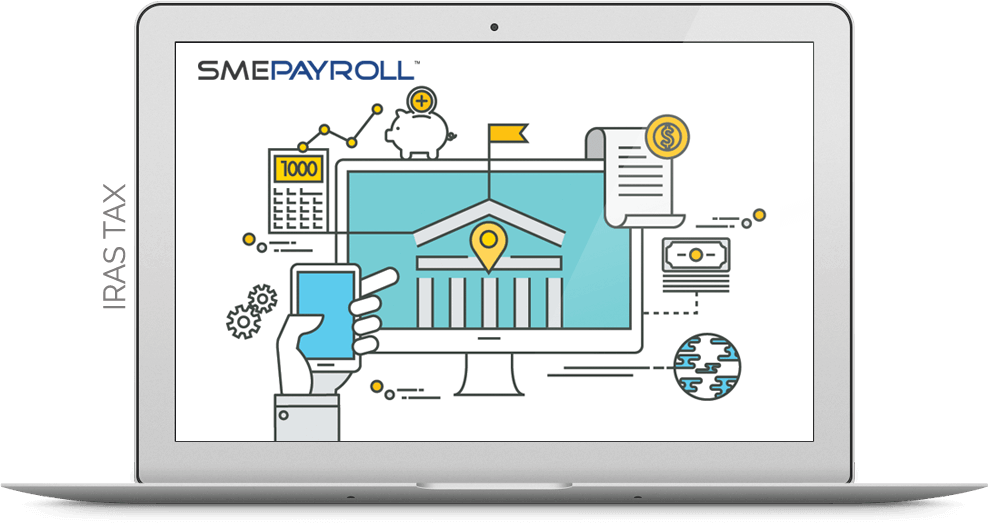 TAX - IRAS
Auto-Inclusion Scheme (AIS) for Employment Income - IRAS
Submit electronically the employment income information of your employees to IRAS, Create IR21 and other IRAS related files
REPORT
Reporting to CPF Board, Inland Revenue, Bank Giro
Reports Module CPF, AMCS, Bank GIRO, IRAS file creation, Built-in dynamic Report writer, create unlimited reports.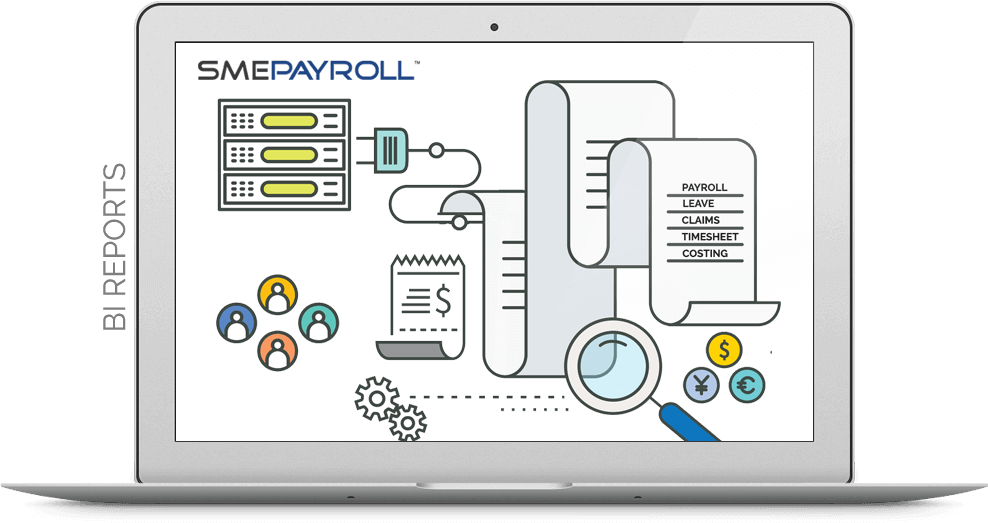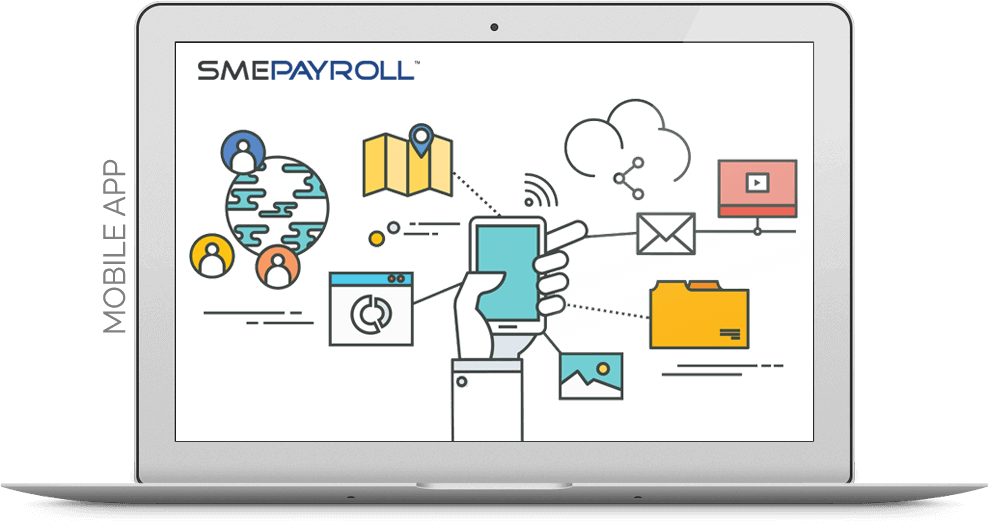 SMEPayroll MOBILE APP
Empowers users to manage leave application along with viewing pay slip.
Mobile access to leave and payroll, Apply and approve leave, view pay slips for current and past months.
TIMESHEET
Tracking project and hourly employee time card records.
Timesheet computation based on information populated from Mobile App, Biometric Device or manual entry. Recording the amount of a worker's time spent on each job.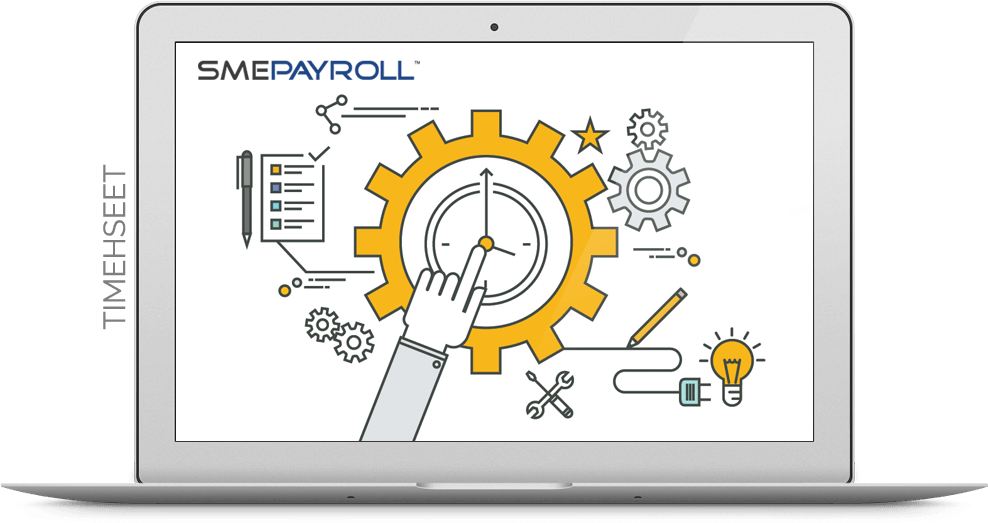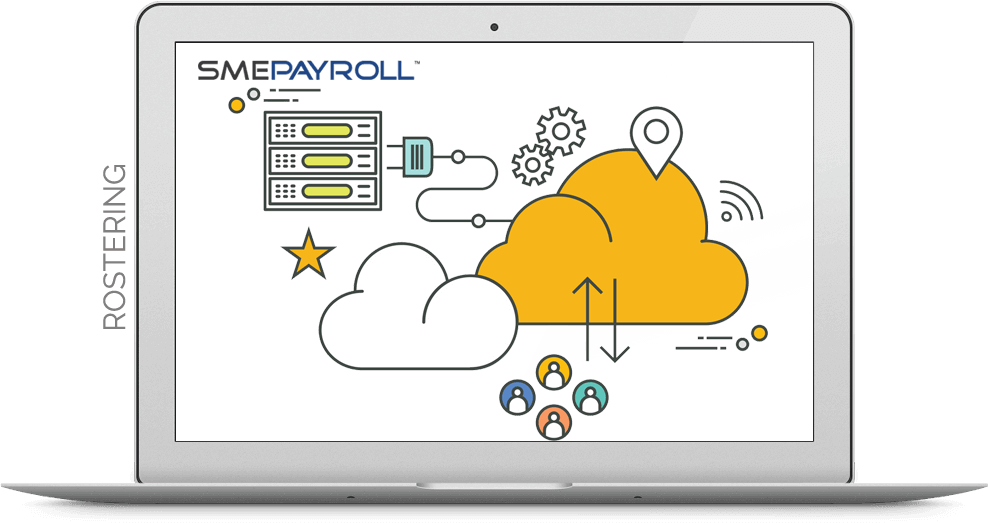 ROSTERING
Quick and Stress-free scheduling of employees or team
Roster Creation, Scheduling on daily / weekly / monthly basis, Project Assignment by employee, team or project.
Timecard MOBILE APP
App enables tracking/recording employee attendance.
Mobile app for employee to record attendance on 24/7 basis, Attendance record are transferred in real, making it easy for tracking and checking.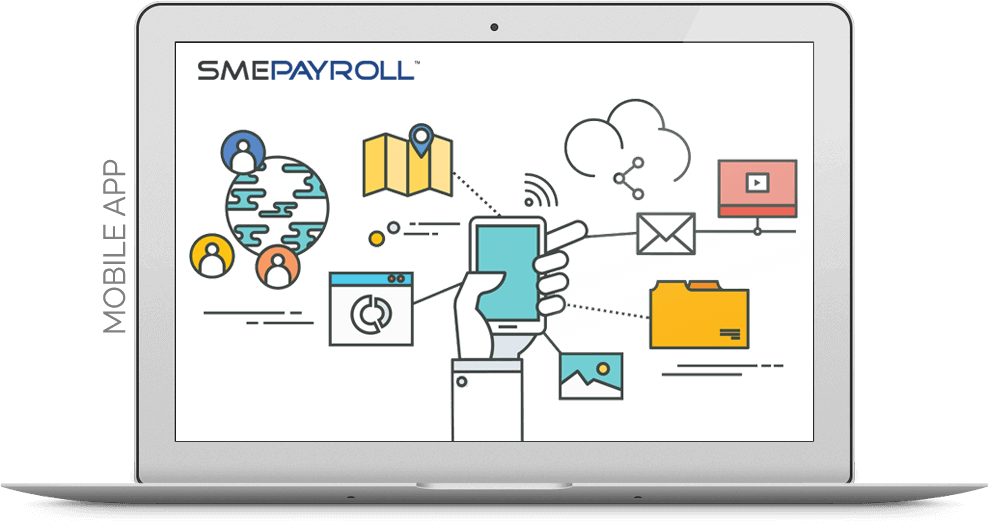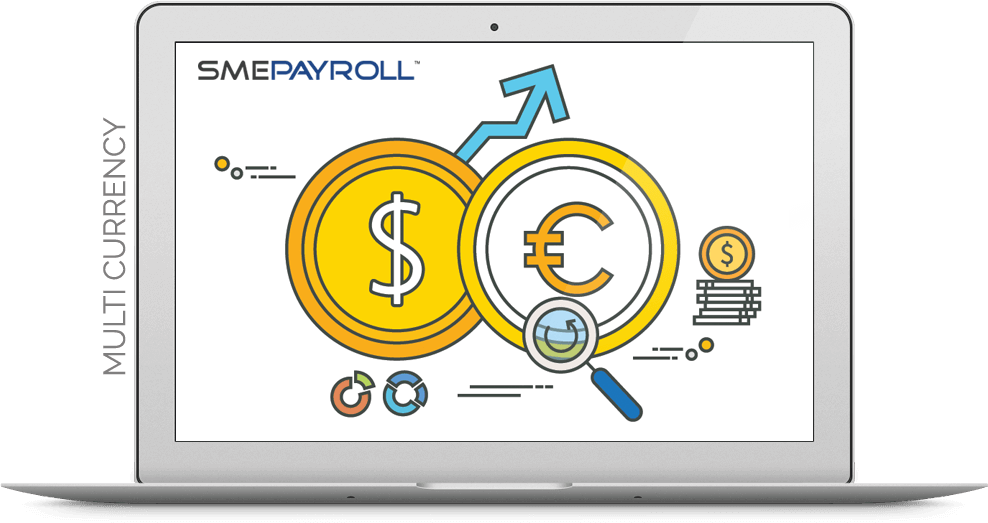 MULTI CURRENCY
Manage multi-currency payroll with ease
Enables processing of payroll in different currencies, including claims, allowance as well as Bank Giro file creation in multi currency. Currency table for rates.
MANAGEMENT DASHBOARD
Enabling instantaneous & informed decision making at a glance.
Management Dashboard, Employee Dashboard, Leave Dashboard, Claims Dashboard, Payroll Dashboard.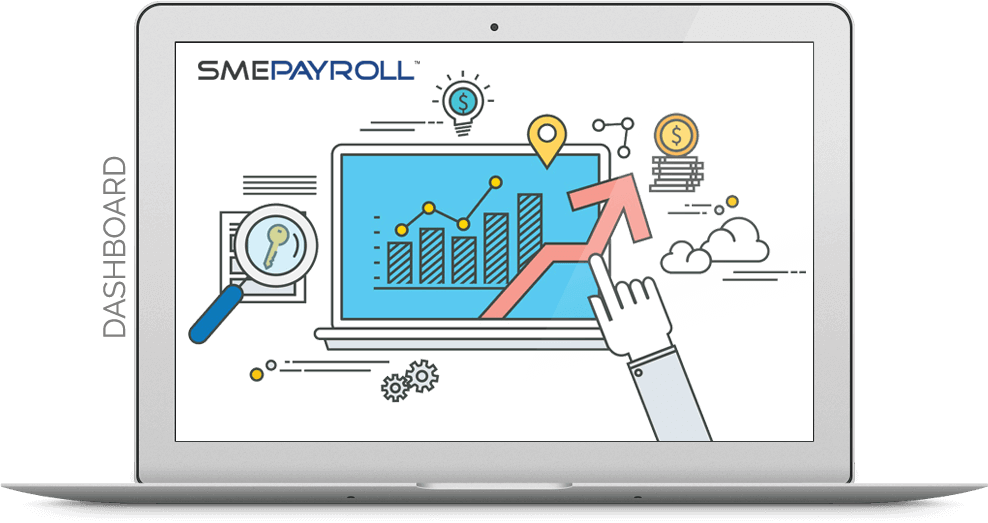 HR software
HR department to spend less time on clerical tasks and helps ensure the accuracy of employee data.

MANAGEMENT
Perform at full potential
MANAGEMENT
Perform at full potential
The Management performs at their full potential that helps to enhance the productivity and overall employee fulfillment.

100% SATISFACTION
Good for company of any size
100% SATISFACTION
Good for company of any size
2 Training sessions, configuration, remote assistance via email & phone are provided to all clients.

COMPLIANCE UPDATE
CPF, IRAS, Funds, SDL, etc.
COMPLIANCE UPDATE
CPF, IRAS, Funds, SDL, etc.
Compliance updates are sent to clients automatically when declared. Ensuring latest updated Payroll.

ACCURACY
improves accuracy over manual systems
ACCURACY
improves accuracy over manual systems
It improves accuracy over manual systems, potentially preventing penalties and employee discontent.